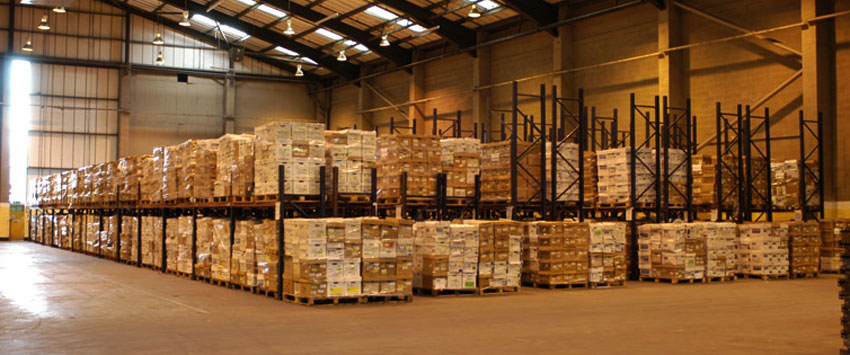 Warehousing
Warehousing is, of course, a critical component in any Supply Chain Management solution. Warehouses provide the collection, consolidation and clearing points within the supply chain which allow it to function efficiently.
Flexible for individual requirements
However, warehousing must also be flexible in size and easy to equip, allowing us to accommodate individual requirements such as temperature-controlled storage or advanced security systems.
We provide
Adequate insured private warehousing space.
Warehouse space at the ICD's for storage of goods carted directly at these centers.
Safe storage of goods
Control checks on entry & exit of goods.
Helps our clients to reduce fixed overheads, increase efficiency, cut down valuable management time and offer great efficiency.
Advantage of a warehouse
Storage and distribution service- possible solution for your difficulties in logistics!
For enterprises dealing with commerce or industry which have a necessity to keep a warehouse and organize distribution within their logistic chain.
The set-up you need
We will select sites with the set-up you need, sites located within easy access of both your facilities and established transport routes. That way we can meet the short cycle times demanded by you.
Our main services cover
order fulfilment
pick and pack
special handling
barcode scanning
inventory visibility
warehouse and inventory management
bonded warehousing
high-end security capabilities